Whole of Market Mortgage Advice – Pensions – Protection – Investments
What is a Whole of Market Mortgage Broker?
When looking for a mortgage, it is important to find the right lender that offers the best deal. This can be daunting, as there are so many lenders and products to choose from. To make the search easier, some people turn to mortgage advisers and brokers. A whole of market mortgage broker can offer a wider range of products that are representative of the entire market. As opposed to other brokers and advisers who are obliged to represent a specific lender or list of lenders, whole of market mortgage brokers offer access to multiple providers in one go.
Mortgage advisers who only recommend mortgages from a certain 'panel' may restrict customers to certain lenders and products, thereby limiting their compared offerings. Meanwhile, customers speaking to an adviser based in a bank or building society will typically only be told about their own product range instead being able to compare all available options. Whole of market mortgage brokers work with customers' best interests at heart and ensure they have access to all possible options in order to secure the best deal possible on their new mortgage.
Benefits of using a Whole of Market Mortgage Broker
Choosing a mortgage adviser is an important decision as it can affect not only the success of your mortgage application but also the amount of money you pay over the life of your mortgage. Using a whole-of-market broker may provide significant advantages to clients looking to get the most out of their situation.
Whole-of-market brokers have access to multiple lenders and are able to compare hundreds of products from across the market, meaning they can offer clients a wider choice and better deals than if they were to just go directly to one lender. With such a diverse range available to them, whole-of-market brokers can find suitable options for almost any situation and provide advice tailored for individual circumstances. Furthermore, because these brokers search above and beyond what most lenders offer, they are more likely to uncover hidden deals that may have otherwise gone unnoticed by home buyers. Through using a whole of market mortgage broker, time spent researching and comparing products is eliminated and instead allocated into finding the best deal for you in your specific situation.
Which Lenders do we deal with?
As well as dealing with the main high street banks and building societies such as Halifax, Santander, Natwest, Barclays, Nationwide, HSBC, Accord, Coventry etc. We also deal with lots of other smaller lenders and building societies. In more complex situations, perhaps where the income used is complicated, such as using a 2nd job for a mortgage or for an applicant being a seafarer or contractor working for Umbrella company knowing which lender will lend when the majority of lenders will decline can make the difference to an applicant being approved for the mortgage or declined.
What kind of Problems can a Whole of Market Mortgage Broker help with?
Residency
A large amount of questions we get are for clients looking for mortgage deals when they do not have indefinite leave to remain in the UK. From a lenders point of view, clients that perhaps have a spouse visa or tier 2 visa with no guarantee of being granted a permanent right to reside in the UK could be a high risk to a lender. The majority of these clients are first-time buyers getting on the property ladder, so they do not have massive deposits. We can help such clients but it also depends on how long they have lived in the UK or how much income and the types of income they have. Other clients from the EU might have pre settled or settled status. Again not all lenders will lend to these in particular if they have less than 3 years of address history. But again, this is an area we have helped many clients out with.
Income Types
With house prices still near their all-time high and with jobs becoming more flexible, the need for clients working via agencies or with zero hour contracts has become more common. Many mortgage lenders have strict criteria for such applications, while other lenders are more flexible. People such as supply teachers needing mortgages or clients using additional income like overtime, child maintenance, bonuses, commission incomeIncome received in the form of commission. or even 100% pension income are not uncommon. The mortgage market and lending criteria is changing fast with a wide range of mortgage products. A good whole of market mortgage broker will take your personal circumstances and make a solution specific to your situation using a range of lenders and taking into account exclusive deals. We also have many questions about where clients get paid in foreign currencies such as Euros, Dollars, Swiss Francs and other currencies. Foreign income mortgages are possible with the right lender.
Property Types
An area of mortgage advice that we deal with a lot is property types. Estate agents often advertise properties that can be hard to get mortgages on. You could have the most perfect financial situation, but if the property is outside of a lender's policy, then they will decline. Types of situations that we have helped clients with include timber framed properties, properties with annexes, high rise flats, flats above commercial properties, right-to-buy mortgages or right-to-acquire. In addition, we have also helped clients with 90% loans to value new build mortgages, properties without NHBC certificates, Listed Buildings, and HMO BTLs.
As you can see, the property type is often varied and finding the perfect mortgage often takes a lot of time; this is where the knowledge of a good whole-of-market mortgage broker can be valuable.
Self Employed Clients
For applicants who are self-employed, it has always been much harder to get a mortgage than for those employed. However, since Covid, many businesses have had their profits and industries interrupted. This has led to tighter checks for self-employed applicants by mortgage lenders. Those that have taken bounce-back loans or had SEIS grants are often looked at by lenders more closely. Lenders now scrutinize bank statementsA record of a borrower's financial transactions often requir... much more to check the income declared is not only historical but also recently evidenced as ongoing. Other self-employed applicants might want to use the latest years' figures if income has increased, or they might only have 1 years accounts to use. Finding a suitable deal for these types of self-employed applicants will make using an experienced independent broker worthwhile. While some brokers charge large broker fees, most charge a modest fee, and the savings made make it worthwhile. For company directors of limited companies, many applicants keep taxes down by leaving the profits in the business and thus, they might want a mortgage using retained profits.
Credit Problems
There can be many reasons why clients can have adverse credit. Some had income problems due to covid lock, downs others have been through a messy divorce. But just because an applicant might need a mortgage with a default or need a mortgage with a CCJ doesn't mean getting a mortgage in the situation is not possible. Mortgage options are still available but can often depend on the size of the deposit available and also the amount of income and income type. Even for clients with historic bankruptcies, who have taken recent payday loansPayday Loans are a type of short-term, high-cost borrowing t... or who have mortgage arrears. We have helped clients in these situations; whole market mortgage brokers have access to specialist lenders and can offer expert advice for clients in these types of scenarios.
Unusual Deposit Types
Typical high street lenders usually require the deposit to come from savings or close family gifts. But we also have done and continue to get questions from clients with more complex deposit types. We have clients where deposit is from abroad. In many cases, the deposit might be from a non-family member or common-law partner. We have had cases in the past where the deposit is gifted equityThe difference between the value of the property and the amo..., even from a non-family member.
Online Broker Verse Traditional
Although we started off as a one-man band business visiting clients in their homes, over the years, the business developed, and so did the way clients wanted to work. The mortgage process has now developed, making the mortgage journey for our clients much more enjoyable and much easier.
Our mortgage recommendations are emailed to you so you can read them in your own time and come back to us with any questions or changes required. Our documents gathering system uses a unique online portal specific to you where you can upload all the required documents.
We keep in touch throughout the process, and we chase the lender to make sure the application runs as quickly and smoothly as possible with little involvement from the client. We have hundreds of 5-star reviews from our clients. Although we are not the biggest whole of market mortgage broker, we work hard to keep our excellent reputation and retain our client's long term
Have a look below at some of our client reviews and see how we help clients for yourself.
Read Our Latest Blog Posts
Click to Call Damian 07912 076990

or

Click to Text Damian 07912 076990

or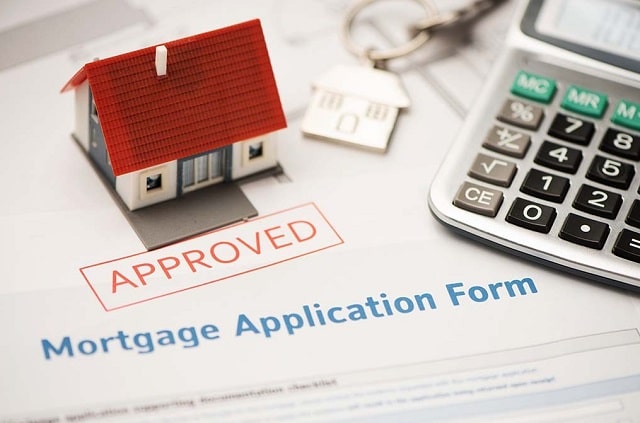 95% of applications we do are agreed and move to offer stage
Are you ready for a mortgage?
The above statistics were worked out in July 2021 and taken from a selection of random cases that we did between January 2021 and July 2021.