Are you ready for a mortgage? Take the short Quiz!
Are you in need of Mortgage Advice in Manchester?
I offer a highly efficient friendly yet professional mortgage broker service for clients in and around the Manchester area. Clients use me for simple mortgages such as a straight forward purchase or for much more complex cases such as multiple buy to let remortgages and onward purchases. I have helped many clients who have

been more than happy with the service I offer.
Areas Covered

Over the years I have built up clients from lots of areas within Manchester. Areas include Bolton, Sale, Salford, Bury, Atherton, Altrincham, Middleton, Urmston, Eccles, Denton, Wilmslow, Chadderton, Romiley, Hyde, Glossop, Radcliffe, Heywood, Farnworth, Stretford, Stalybridge, Swinton, Hindley, Cheadle Hulme, Golborne, Droylsden, Royton, Newton-le-Willows and Walkden.
Manchester Mortgage Brokers
15 Paton St, Manchester M1 2BA
Phone: 0800 612 3367
---
---
A Few of our Reviews
---
Efficient Easy to Understand Process…
The first step in the mortgage advice process is for us to have a brief initial chat. You can ring us on free phone
0800 612 3367
. We can then have a few minutes chat to work out whether what you are trying to do is possible. At this stage only a brief outline of what you are trying to do is covered. If you are at work and cannot make a call the you can
contact me via email
to have a discussion about what you are trying to achieve. At this stage it may be that what you are trying to do is not possible for example if you have no deposit or not enough income. However in most cases I can help and then I will arrange a convenient time to call you to go through things in more detail.
Once we have determined that I can help you then I need to find out hard and soft facts about you so I can begin to formulate solutions. Areas I need will cover basic details like full names and addresses, date of birth, employment status and income. Other areas will include your credit commitments and outgoings. Lastly we will talk about the mortgages you want what deposit you have, what your budget is, what type of interest rate you would prefer. We will also look at what protection solutions you have in place and how whether or not these will be suitable for your new mortgage. We will discuss time scales and when you are looking to move with the solution and then agree a time when I will email the figures to you.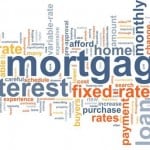 The detailed mortgage figures will enable you to know two things. Firstly that what you are looking to achieve is definitely doable. Secondly you can look at the figures and work out whether the payments are affordable and thus the idea feasible. Included in the top of the email is a summary of what we discussed and a brief overview of the deposit, loan etc. The middle section details the mortgage figures such as the interest rate, term, monthly payment, fees and charges etc. This information is also attached in the form of a key fact illustration. The bottom of the email lists all the items that would be required in order to proceed with the application such as, payslips, passports, bank statements so you can prepare these for our home visit.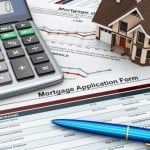 The final step is for me to pop out to see you to scan any of the required documents that the lenders requires. Typically payslips, bank statements, passports, address ID will be required. Other information such as the address of the property you are buying, name of the estate agents you are buying through, name of a solicitor you want to use etc will need to be gathered. Once this is complete then I will fill in the application form on your behalf and deal with the lender throughout the whole process until the mortgage has completed.
---
Types of Mortgages Offered …
First Time Buyers I offer expert advice and house buying guidance for those first time buyers looking to get on the housing ladder. The mortgage process can seem confusing for first time buyers and having someone to explain the complex jargon in easy to understand language can simplify the process. Many first time buyers only have small deposits and therefore shopping around to get the best deal from the whole mortgage market is important. As well as the mortgage itself helping first time buyers take advantage of the various protection policies that are available and helping them choose the right solution for their own situation is important. Ensuring that the lender offered to the first time buyer is the right one and that the applicant fits all the lenders criteria is taken care of by myself.

Buy to Let Mortgages Many clients that I see these days either already have buy to lets or are quite keen to get their own first time buy to let mortgages. The high street doesn't really offer much choice when it comes to buy to let mortgages. Many of the high street lenders have their own specialist lender for buy to lets such as The Mortgage Works or Birmingham Midshires. These lenders are often only available through intermediaries such as mortgage brokers. Many of the buy to let lenders have criteria that is hard for clients to match and thus comparing lots of lenders and knowing each lenders criteria is sometimes the only way a client can get a mortgage agreed.

Remortgages Many clients I see often just want to remortgage to get a better interest rate. Others want to move the mortgage from interest only to a capital and interest repayment mortgage. Others want to release equity from their homes to do home improvements, give family a deposit, raise funds to buy another property, divorce settlements and a host of other reasons. Again comparing the whole mortgage market's rates and lending criteria helps my clients get the right mortgage for their unique circumstances.
FAQs-  Mortgage Broker Manchester
How can we help you obtain a mortgage in Manchester?
As a fast & friendly Mortgage broker in Manchester, we have many years of experience within our team. We know how to help people get mortgages. Our team is very knowledgeable about mortgages, and we're here to give you advice and guidance. We understand that many people need mortgages, and we want to make sure that you get the right one for you. Customer satisfaction is what motivates our employees to work harder. We want to make sure we provide great service to our homeowners. We know that if we do this, we'll be able to help them as they become homeowners.
---
How does our Mortgage Advice process work in Manchester?
As a specialist mortgage broker in Manchester, we help the buyers to find the most suitable mortgage deal in the Manchester area. The first toward getting mortgage advice in manchester is to book an appointment with a qualified independent mortgage broker.
As the part of initial consultation,  your mortgage advisor in Manchester will collect information regarding your current financial situation which may include bad credit reports, monthly expenses etc. After understanding your financial situation, an advisor will guide you towards the best mortgage lender in the area with the lowest interest rate and deposit amount. Your mortgage advisor will also recommend the best type of loan for your needs.
After selecting the best mortgage lender, your adviser will conduct further research to ensure that you get the best mortgage deal. He/she will compare different offers from different lenders and help you select the best mortgage product. Once you've selected the best mortgage option, your adviser will prepare all necessary documents required by the lender. This includes income proof, bank statements, payslips, utility bills, council tax bills etc. All these documents will be submitted to the lender along with the application form. You should submit your mortgage application with all the documents at least 7 days before the closing date.
Once everything is ready, your adviser will contact the lender and arrange a meeting to finalise the documentation. In case there are any queries or changes needed during the process, he/she will inform you immediately. At the end of the day, once all the paperwork and mortgage application have been completed, your adviser will present you with the offer letter from the lender. You will then sign the agreement and take possession of your new mortgage.
---
How to choose a mortgage broker in Manchester?
Top mortgage brokers should be employees of large companies. Their experience includes first-time buyers in Manchester. They should be experienced enough to handle complicated situations like bad credit history, low income or high debts. A good mortgage broker in Manchester should be flexible, honest and trustworthy.
A good mortgage broker in Manchester will always try to match their client's requirements with the best mortgage deals available in the market. It is important to note that not every mortgage broker can get you the best mortgage deal. So it is better to look for a mortgage broker who has experience and expertise in the field.
---
Is it best to use a mortgage broker local to Manchester?
Yes! It is always recommended to go through a mortgage broker in Manchester as they have more knowledge about the local mortgages and can provide you with the best mortgage deal.
Mortgage brokers in Manchester are licensed by Mortgage Business Regulation Authority (MBRA). MBRA regulates mortgage brokers in the UK.
---
What is the difference between a mortgage broker and a mortgage lender?
A mortgage broker is an intermediary who helps people find the right home loans. The main role of a mortgage broker is to make sure that clients receive the best mortgage deal. A mortgage broker does not lend money but only acts as an agent to connect borrowers with lenders.
---
What are the Bank Mortgages in Manchester?
Bank mortgages are offered directly by banks while private mortgages are provided by independent financial institutions. Banks usually charge higher interest rates on mortgage products than private lenders. However, some banks also offer specialised mortgages such as buy-to-let mortgages and affordable housing mortgages.
---
What are mortgage eligibility criteria for bank mortgages?
The basic eligibility criteria required for getting a bank mortgage is having a regular monthly income. Most banks require borrowers to have a salary of £1,000 per month or more. Borrowers must also have a minimum deposit of 20% of the property value.
---
What are the advantages of using a private mortgage?
Private mortgage providers offer lower interest rates compared to those offered by banks. Some private lenders even offer a zero per cent interest rate for up to five years. Private mortgage providers often give priority to first-time buyers. This means that they can help first-time buyers get a loan at competitive interest rates.
---
Can you get a mortgage from a bank?
Yes, if you can clear the lending criteria of a bank, you can get a mortgage with a suitable deal. You may need to pay a fee to the bank for processing your application.
---
Can you get a mortgage on current account provider?
Yes, you can apply for a mortgage on your current account. But this type of mortgage requires additional documentation and paperwork which makes it difficult for many customers.
---
What are bank mortgages?
Banks offer different types of mortgages. These include fixed-rate mortgages, variable-rate mortgages and tracker mortgages. Fixed-rate mortgages are the most popular among homeowners. They offer a set interest rate for a specified period. Variable-rate mortgages are similar to fixed-rate mortgages except that their interest rates change every few months. Tracker mortgages are designed to track the movements of the base rate.
---
How do I choose the best mortgage deal?
Choosing the best mortgage deal depends on several factors which mostly include your eligibility criteria such as the amount of deposit you have; the total cost of the property including stamp duty; how long you want to repay the loan over; the interest rate you would like to pay and other features included in the mortgage product.
---
Can I get the exact mortgage payments and interest rate using a mortgage calculator?
No, mortgage calculators are not always right in terms of mortgage repayments, interest rates etc. There are several other factors that mortgage calculators won't be able to consider such as your online banking history, credit score,  credit card information, direct debits, monthly variable expenses etc.