Qualifications…
I am a full qualified mortgage broker with the CEMAP qualification. This enables me to offer advice on mortgages and protection products. In addition I also hold qualifications that enable me to offer financial advice these are the CEFA and Diploma for Financial Adviser. I do however only offer advice on mortgages and protection now.
---
My Family and Career So Far…
I went to Huddersfield University in 1995 and did the course title Computing and Business Analysis. However I never really started a career in the computer industry, while at university in 1998 I got a part time job working for Colonnade Direct selling car insurance in the call centre. I soon realised that my skill in life was dealing with people and building relationships. After only a month working for the company I became one of the top sales advisers and this success was reflected in my remuneration. I therefore never got started in the computer industry as to start as a trainee analyst I would have had to take a large pay cut.
For the next 4 years I remained one of the top sellers at Colonnade. While working here I was lucky enough to have my first child Max in 1999.
I also got married to my Wife Lisa in 2000. Again I was very fortunate and enjoyed the birth of my second child Romany in 2002.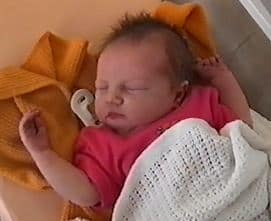 However my career at Colonnade Direct came to an end when Swindon took over the company and put all the staff into a consultation process. Rather than waiting around to see what was my fate was I was head hunted along with a few other top sellers to go work for Cox Insurance in Bradford again selling car insurance over the phone.
I again remained one of the top sellers at Cox Insurance until 2005 when again all the staff where entered into a consultation process. I took this opportunity to move into working for Ventura in Leeds representing Northern Rock and advising on loan protection products. Using the interpersonal skills I had honed over the last 6 years I again become one of the top persistent top performers. I was again very fortunate and in 2006 I became a dad for the third time this time with Mason.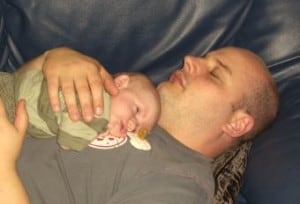 However in late 2007 the financial services industry was about to experience some significant changes. I was about to experience this first hand as Northern Rock and it's ability to function as a bank was the first of many banks to experience trading problems and become Nationalised. This lead from my role as outbound tele-sales adviser to customer services with little bonus potential.
I then decided that yes having good people skills and the ability to move in and out of sales roles was useful. However I wanted to shape my career in a more focused direction. I decided that studying to be a mortgage adviser could be a way forward. I then did my mortgage qualifications in the space of a few months by studying hard. In February I joined Elland Road Financial Solutions as a trainee mortgage adviser on self employed basis.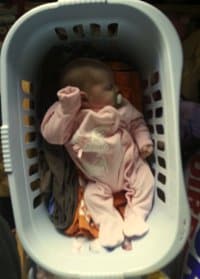 This is where I learned the concept of putting clients needs ahead of my own and offering a service that exceeds the clients expectations. I learned that building a long term client adviser relationship was more important than one off sales. During my time at Elland Road Financial Solutions I did my Certificate for Financial Advice and became qualified to advise on other areas such as pensions and investments. Although I only now offer advice on mortgages and protection.
In September 2009 I decided to leave Elland Road Financial Solutions and instead start my own financial advice brand called Needing Advice.co.uk. Throughout the last 5 years I have helped countless clients get properties by use of mortgages. Many had almost given up as they thought they had explored all avenues already. Many clients have been over joyed with the results that I have done for them. In 2012 me and my wife was again very fortunate to have our 4th child named Melody.
---